Don't Just Learn the SQL Language, Become Job-Ready and Launch Your Career in Cyber Security.
Created By
Mohamed Ibrahim
Rating

6 Students Enrolled

01:48 Hours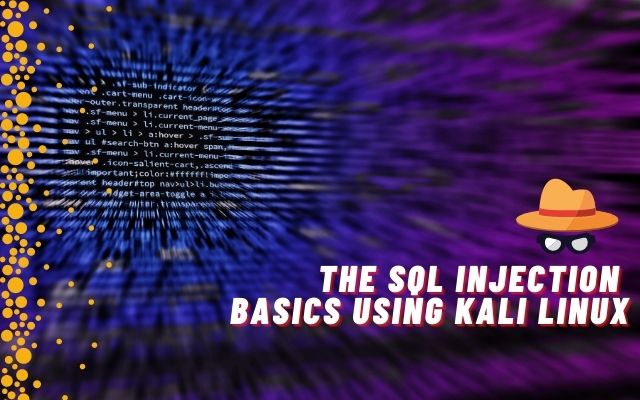 Course Overview
You want to learn hacking with Kali Linux but you do not know where to start? Do you find the command line confusing and intimidating? If yes, this is the perfect course for you. In this Kali Linux tutorial, Starting from scratch you will build up your knowledge on how to use Kali Linux and before you know it you will become fluent with the basic tools and commands not just in Kali, but in most Linux systems. And you will learn about SQL injection in detail.
Get Enrolled! Start Learning!!


Who this course is for:
Anybody who want to learn about Cyber Security
Anybody who want to learn about Ethical Hacking
Anybody who want to learn about Certified Ethical Hacking
What you'll learn
SQL Injection fundamentals
SQL Injection with Kali Linux
Post SQL injection with Kali Linux
Login SQL Injection with Kali Linux
SQLite injection with Kali Linux
Course Curriculum
Total: 7 Lessons Time: 01:48 Hours
This Course Include:
01:48 Hours On-Demand Videos
7 Lessons
Lifetime Access
Access on Mobile and TV
Certificate of Completion