Learn how hackers hack Windows, Linux & Android by using Social Engineering and protect yourself from phishing attacks.
Created By
Mohamed Ibrahim
Rating

6 Students Enrolled

03:18 Hours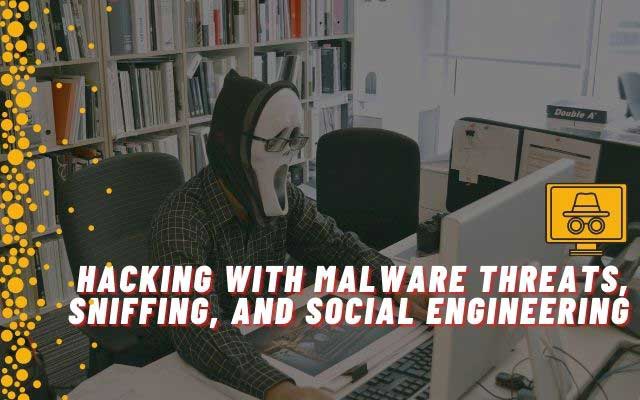 Course Overview
Hackers can access our sensitive information by phishing, vishing, social engineering, putting malware, trojan horse to our devices. With the increase in the number of platforms, there may be an enormous amount of backdoors in which hackers acquire our information and exploit them. In this course, you will learn all aspects of social engineering with different techniques and tools. At the end of the course, you will easily understand the necessary information about social engineering and take necessary precautions for yourself or for your organization.
This course includes the beginner levels so you don't need to have previous knowledge of social engineering, reverse engineering, malware, the Metasploit framework, or information security. You'll learn how to ethically apply social engineering.

Who this course is for:
Anyone who wants to learn social engineering tools and techniques
Anyone who wants to be a White Hat Hacker
Anyone who wants to learn about how malware is created and distributed
People who are willing to make a career in Cyber Security
Cyber Security Consultants who will support organizations for creating a more secure environment
What you'll learn
Malware fundamentals
C fundamentals of hacking programming and files using Kali Linux
Basics of python coding for networking and hacking with Kali Linux
Generating payloads with TheFatRat and Kali Linux
Fundamentals of sniffing and sniffing tools
Netsniff-ng-Ettercap-Wireshark
TcpDump
WireShark
Social engineering fundamentals
Social engineering attacks using BEEF and Kali Linux
Social engineering facebook attack using setoolkit and Kali Linux
Course Curriculum
Total: 13 Lessons Time: 03:18 Hours
This Course Include:
03:18 Hours On-Demand Videos
13 Lessons
Lifetime Access
Access on Mobile and TV
Certificate of Completion