Would you like to learn cloud computing security because this knowledge can be useful for you to advance your ethical hacking career or prepare for any hacking exam?.
Created By
Mohamed Ibrahim
Rating

7 Students Enrolled

06:01 Hours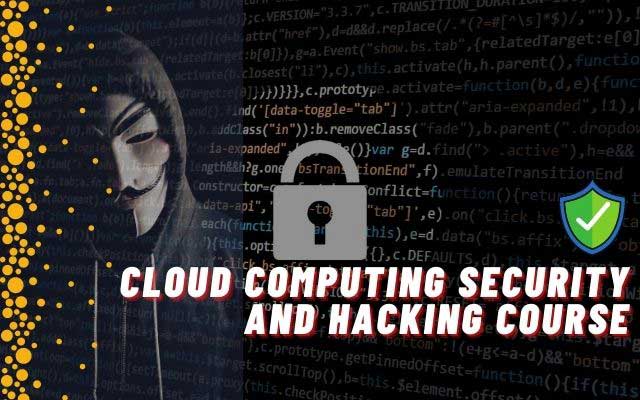 Course Overview
Learn a practical skill-set in defeating all online threats, including - advanced hackers, trackers, malware, zero-days, exploit kits, cybercriminals, and more. 
Become a Cyber Security Specialist - Go from a beginner to advance in this easy to follow expert course.  This course covers the fundamental building blocks of your required skill set - You will understand the threat and vulnerability landscape through threat modeling and risk assessments.
Who this course is for:
This course is for anyone who wants to become an expert in security, privacy, and anonymity. This volume covers the required foundation building blocks of that skillset.
For anyone who would love to gain a practical skillset in mitigating the risk from, malware, Trojans, hackers, tracker, cyber criminals and all online threats.
This course is for anyone who wants to keep their precious files, emails, accounts and personal information out of the hands of the bad guys.
What you'll learn
Cloud computing theory
Cloud vulnerabilities theory
Cloud security controls
Data centers
Cloud solutions
Using Google Drive plus tips and tricks
Using Drive for hacking
Azure basics
Real life hacking example
Hacking into data center stories
Remote code execution vulnerability
Course Curriculum
Total: 15 Lessons Time: 06:01 Hours
This Course Include:
06:01 Hours On-Demand Videos
15 Lessons
Lifetime Access
Access on Mobile and TV
Certificate of Completion