Learn the fundamentals of the python programming language for Data Science.. Rating

67 Students Enrolled

04:33 Hours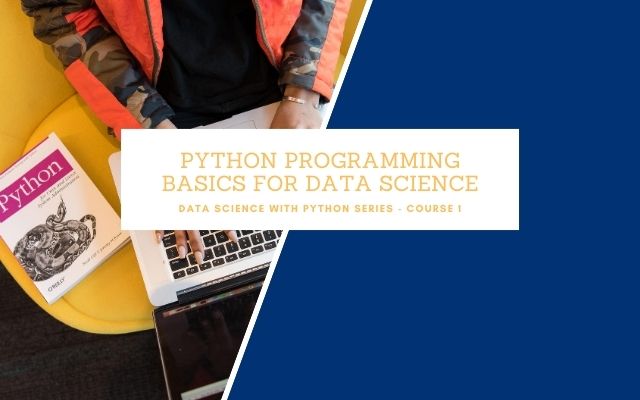 Course Overview
Learn Python Programming by doing!
There are lots of Python courses and lectures out there. However, Python has a very steep learning curve and students often get overwhelmed. This course is different!
This course is truly step-by-step. In every new tutorial, we build on what had already learned and move one extra step forward.
After every video, you learn a new valuable concept that you can apply right away. And the best part is that you learn through live examples.
Who this course is for:
This course if for you if you want to learn how to program in Python
This course is for you if you are tired of Python courses that are too complicated
This course is for you if you want to learn Python by doing
What you'll learn
Jupyter Notebook Installation Guidelines, Data Types and Data Structures in Python
Programming Constructs in Python - Decision Making and Looping Statements.
User Defined Functions and Lambda Functions in Python.
Classes and Objects in Python.
Course Curriculum
Total: 18 Lessons Time: 04:33 Hours
This Course Include:
04:33 Hours On-Demand Videos
18 Lessons
Lifetime Access
Access on Mobile and TV
Certificate of Completion