Ibby Cybersecurity Mentorship Live 2021.
Created By
Mohamed Ibrahim
Rating

50 Students Enrolled

18:43 Hours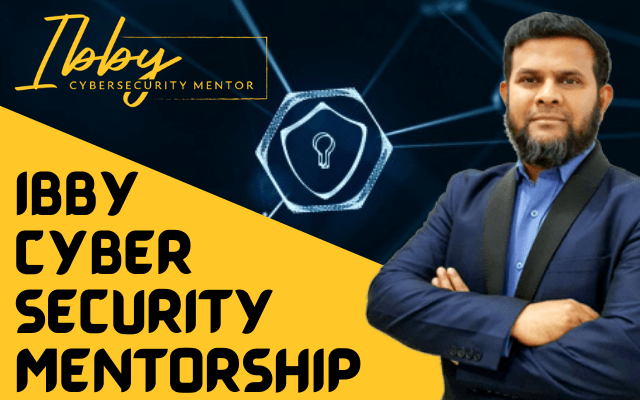 Course Overview
A structured learning program for Cyber Security for beginners is designed to upskill your career in the cybersecurity space. This program gives you a foundational elaboration on various concepts of cybersecurity landscape and provides you with the required tools to study, explore, practice and manage security essentials in information systems.

Who this course is for:
Students
Working Professionals
System/Network Administrators
Network Analyst
Network Support Engineers
What you'll learn
Threat spectrum
Sandbox
Cybercriminal
SOC
Anotomy of Hacking
Cloud Security
Data Breach
Container security
Data Leak Prevention
CASB
Threat Intelligence
BoT Mitigation & API Protection
NGFW
SCADA
Artificial Intelligence
IoT Security
ML and DL for Cybersecurity
WAF as a Service
SIEM, Wi-Fi Security
Course Curriculum
Total: 106 Lessons Time: 18:43 Hours
This Course Include:
18:43 Hours On-Demand Videos
106 Lessons
Lifetime Access
Access on Mobile and TV